JAMAICA PREMIER LEAGUE
KINGSTON, JAMAICA
Monday, July 25, 2021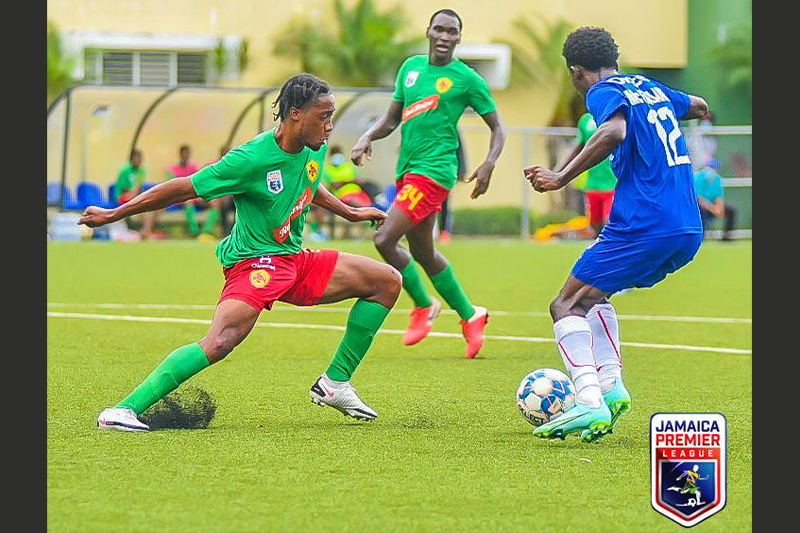 Portmore United moved a step closer to the Jamaica Premier League playoffs with a 3-0 taming of a Humble Lion team that was suffering their fifth consecutive defeat.

Captain Ricardo Morris netted the all-important goal in the 30th minute, ramming home from well inside the box after being teed up by Demar Rose.

Then Demario Phillips released Javick McFarlane down the right and he sped before firing past the advancing goalkeeper Mikhail Harrison in the 58thminute.

Substitute Chavany Willis who came on in the 80th minute, scored arguably the goal of the match with a stunning strike from 25 meters in minute 84.

It was Portmore's fourth win from five games and they returned to the top of the league with 12 points, just a point ahead of second-placed Vere United on 11 points.

Humble Lion, which was suffering their fifth consecutive loss, remained rooted at the bottom of the 11-team league without a point and in dire straits.

It was a rather impressive and ominous display by the champions Portmore United as they totally outplayed Humble Lion.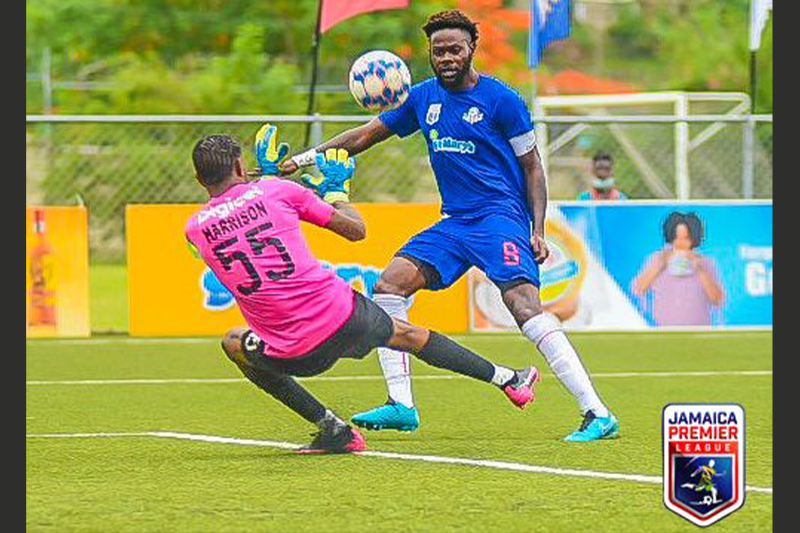 The Clarendon-based Humble Lion which was considered one of the top teams for the title is basically out of contention and with five more games remaining to make the playoff, head coach Andrew Price could be the next coaching casualty.

Mount Pleasant, Dunbeholden, and Molynes United have all changed coaches already.

A frustrated-looking Price once again reiterated why his team turned in another clinker of a performance.

"We have to be a lot tougher. Football is a game of small margins and the margins that we gave Portmore, they took their opportunities. We got some opportunities and didn't take them," said Price.

"We just not putting out the type of effort that we would want to use to get some victories. But we will continue to work hard and continue to see if we can put in the type of effort to give us some amount of respectability in the table. The games are fast closing so we definitely have to make a move," he noted.

Meanwhile, a relaxed and satisfied head coach of Portmore United, Ricardo Gardner, noted that the easy victory was not that easy as it seemed.

"The players went out and executed and it looked that way. It wasn't as easy as we saw from the side but we went out there and played some good football and it was pleasing to finish the game with a clean sheet also," said Gardner.

Man-of-the-Match: Demar Rose (Portmore United).

Teams
Portmore United: 13-Kemar Foster, 04-Damano Solomon, 14-Alvinus Myers, 23-Emelio Rousseau, 29-Tajay Brown, 07-Seigle Knight, 08-Ricardo Morris, 09-Demario Phillips (34-Omar Reid 80th), 11-Shante James (10-Raffique Bryan 88th), 12-Javick McFarlane (22-Zain Hylton 88th), 16-Demar Rose (06-Chavanny Willis 80th).
Subs not used: 01-Eric Edwards, 02-Antonio Biggs, 21-Jevoun Bascoe.
Coach: Ricardo Gardner
Booked: None

Humble Lion: 55-Mikhail Harrison, 18-Shemar Rhoden, 35-Ricko Edwards, 22-Kevon Reid, 12-Andrew Vanzie, 13-Mark Rodney, 09-Jermaine Christian, 30-Shamari Dallas (14-Andre Clennon 46th), 15-Lorenzo Lewin, 20-James Thomas (27-Gregory Morgan 73rd), 34-Afiba Chambers (42-Cory Hylton 74th).
Subs not used: 60-Keneil Petrie, 23-Suege Graham, 31-Hugh Howell, 26-Kemar Drake.
Coach: Andrew Price
Booked: Afiba Chambers 15th, Ricko Edwards 45th, Andre Clennon 70th, Cory Hylton 83rd

Referee: Steffon Dewar
Assistant Referee 1: Lloyd Edwards
Assistant Referee 2: Ricardo McKenzie
Fourth Official: Carvel Banton
Match Commissioner: Delroy Joseph
---
For more information contact JPL @ jplcomms@gmail.com